Making the Financial Industry More Efficient
We're not just adapting to the future; we're building it. With the mission of bridging the gap between traditional finance and the digital world, Trever envisions a seamless, transparent, and efficient financial ecosystem.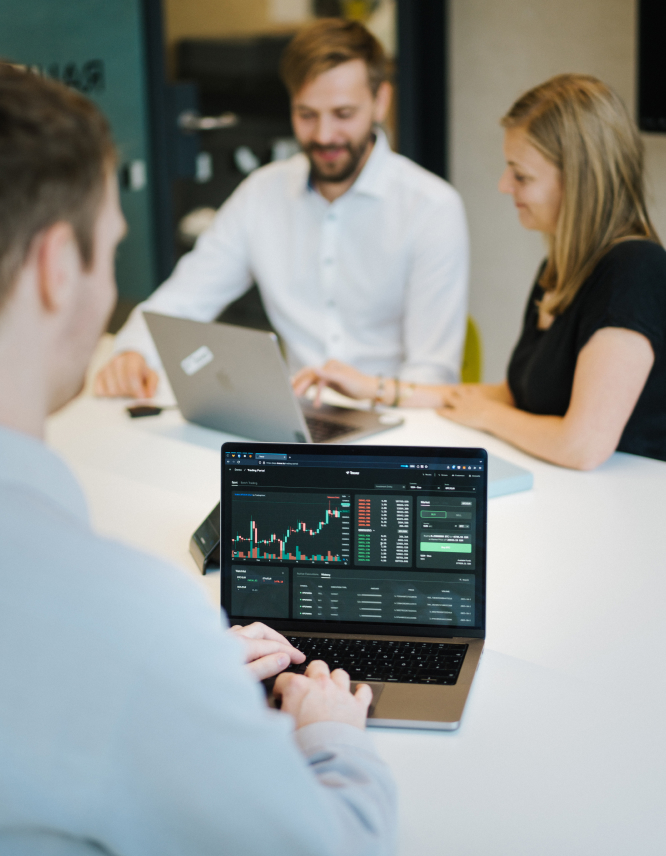 Where cutting-edge technology meets financial expertise, Trever leads the charge in reshaping the digital asset landscape.
The Architects of Innovation
Behind Trever's pioneering solutions is a team of passionate, knowledgeable individuals. Meet the leaders who bring our vision to life.
Marcel Schreiber (COO), Benjamin Rath (CTO & Co-Founder), Hans-Jürgen Griesbacher (CEO & Co-Founder), Thomas Langbein (CCO)
Guiding Principles
Merging Innovation with Institutional Trust
Institutional-Grade Infrastructure
Every aspect of Trever's platform is designed with precision and robustness, delivering institutional-grade services that financial entities can trust.
Cutting-Edge Technology
Our relentless pursuit of excellence drives us to harness the latest technological advancements, offering solutions that are not just relevant for today but are also future-ready.
Strong Customer Relationships
The trust and relationships we've built with our partners and clients stand testament to our commitment and expertise in the field.
Exclusive Rights & No Dev-Outsourcing
With our own intellectual property rights and an in-house team of exceptional engineers, we maintain complete control over our solutions, ensuring top-tier quality and security.
Working at Trever
In a rapidly evolving world, stagnation is not an option. Our dedication to constant improvement and adaptation keeps us, and in turn, our customers, always a step ahead.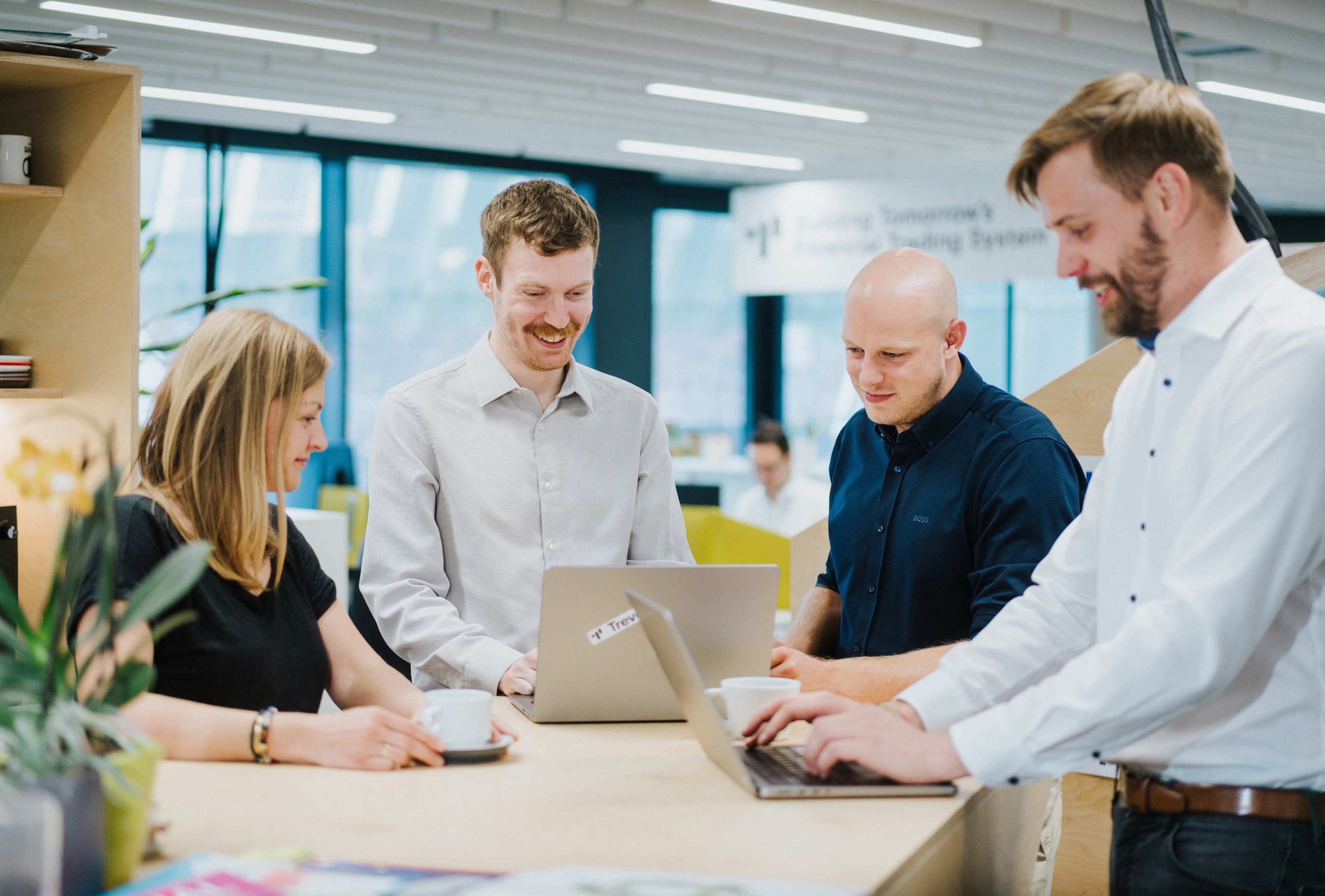 Our foundation is laid on the values of passion, knowledge, and honesty. As pioneers in the digital asset industry, our team embodies these values in every action, project, and relationship. We are always on the lookout for talented minds to grow our team. Join us as we make the financial industry more efficient.
Join our team
Our Partners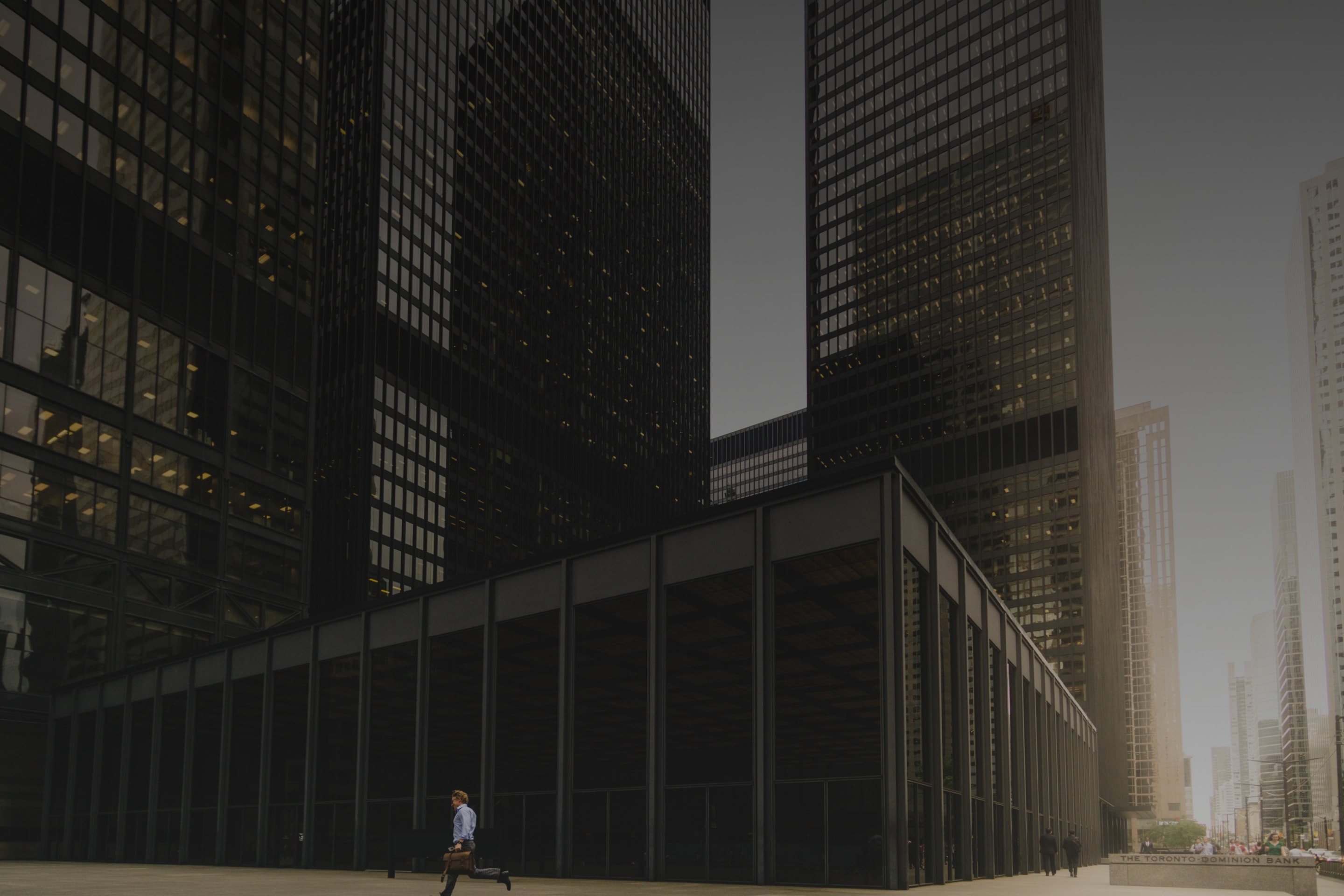 Explore how Trever can transform your institution
Schedule a demo with our experts and see how Trever can transform your digital asset operations.
Contact us