Embrace digital assets with confidence
The evolution of the financial landscape has made digital assets an unavoidable asset class. By not integrating these assets, institutions risk being left behind in a rapidly changing market.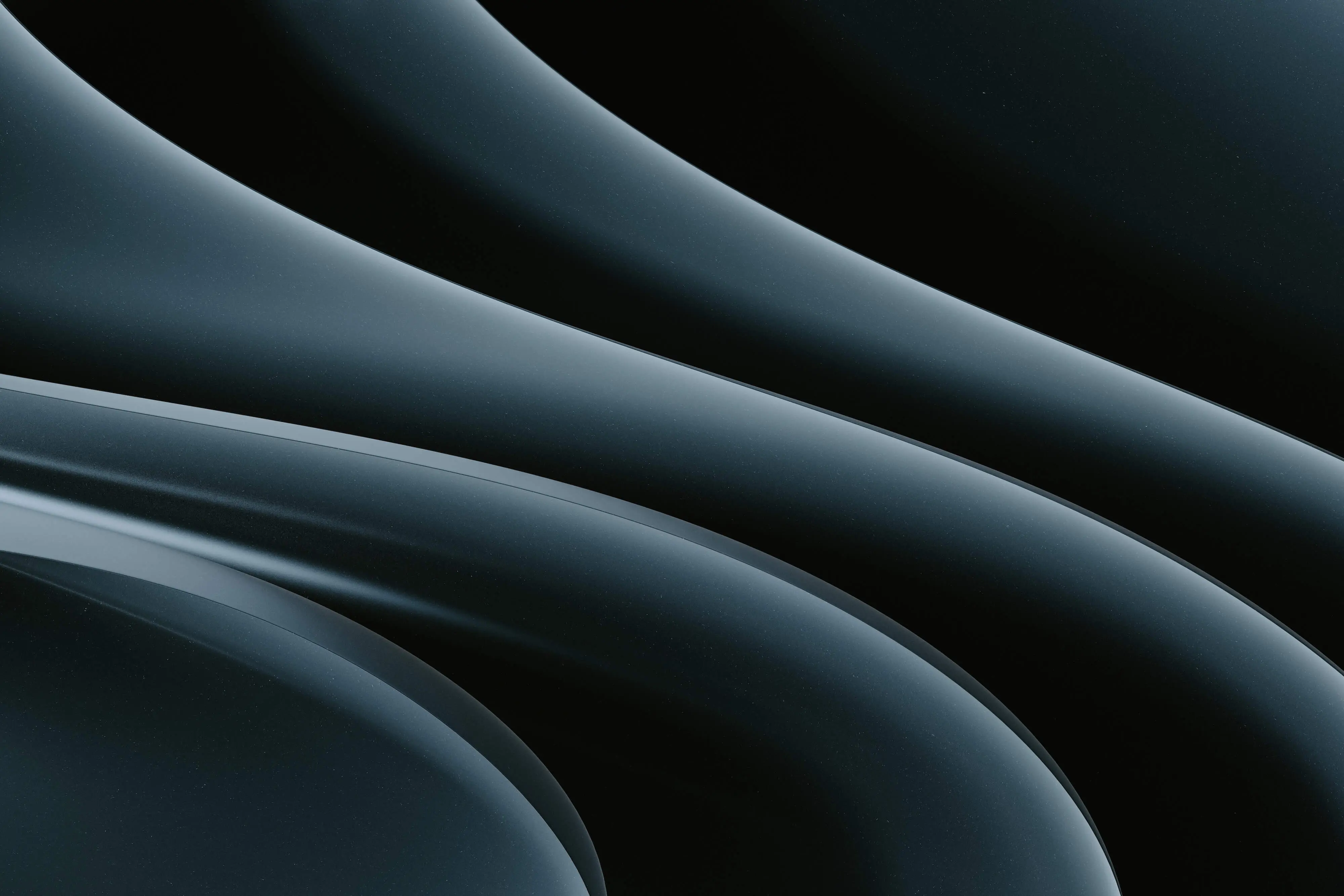 Supported assets
Crypto Currencies
FX
Digital Securities
NFTs
Digital Derivatives
DeFi
Connectivity
30+ integrated venues
Connect the venues of your choice or select between more than 30 pre-integrated venues like crypto exchanges, liquidity providers/market makers, corebanking systems, or custodians. Modules & Features
A holistic Digital Asset Management Solution
From start to finish, embark on your digital asset journey with a trusted partner. With Trever, manage, trade, and monitor your digital assets all in one place.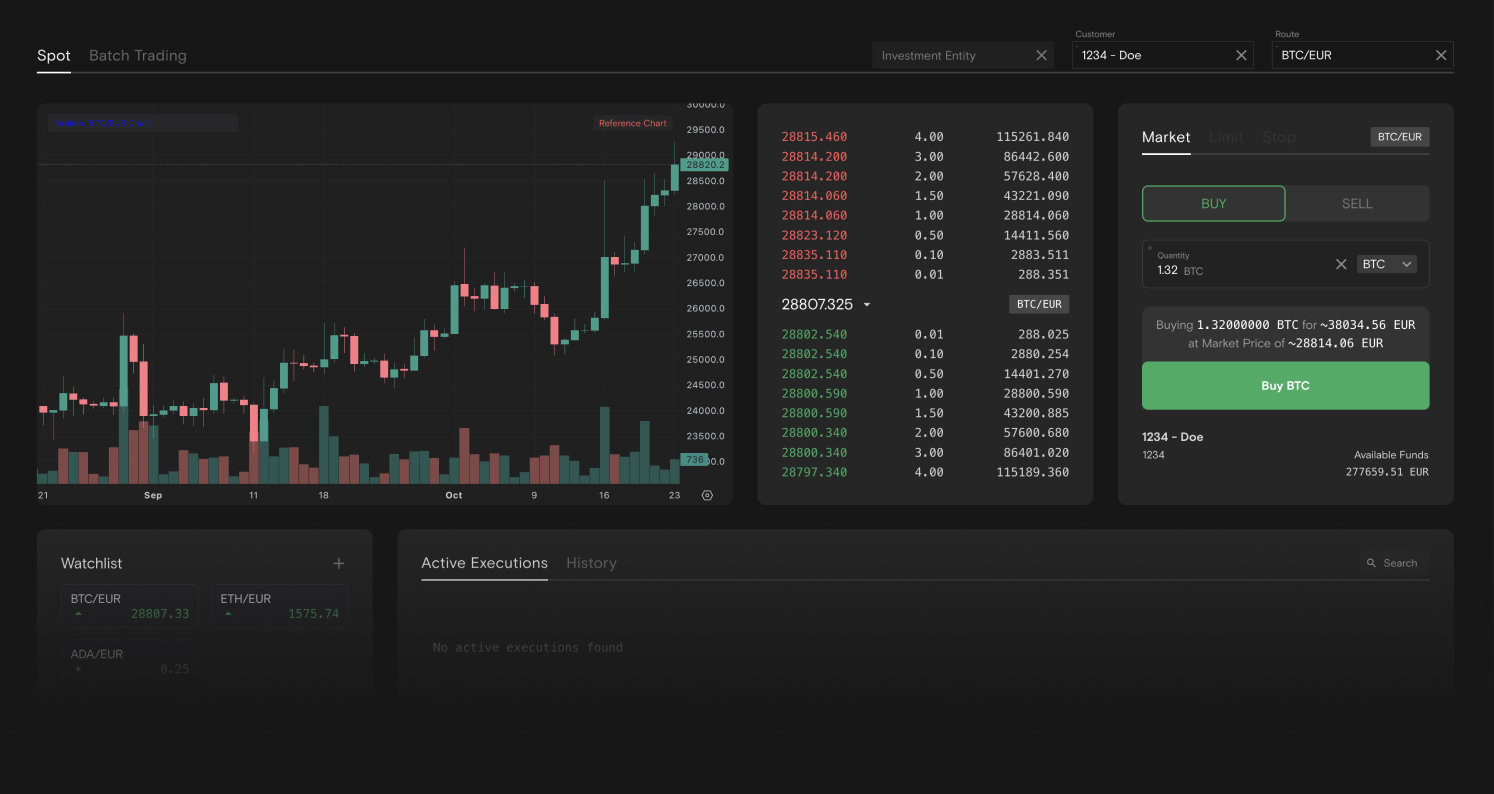 Order Management
Order types:
Market, Limit, Stop, Stop Limit
Execution Management

Streamline and optimize your trade operations with the order management system. Easily create, execute, and monitor orders across multiple venues, ensuring accuracy and efficiency in every transaction.

Request For Quotation

Navigate the market with precision using the RFQ feature. Secure the best prices for your assets by soliciting quotes from multiple providers, ensuring you make informed and profitable decisions every time.

Trade Information

Stay ahead with comprehensive insights at your fingertips. The trade information feature provides detailed data on every executed trade, offering clarity on transaction details, involved parties, and the associated costs.

Venue Management

Take control of your trading environment with the venue management system. Seamlessly integrate and manage multiple trading venues, customizing preferences and configurations to suit your institution's unique needs.
Ensure maximum profitability with the best price execution feature. By analyzing real-time market data and smart order routing across multiple venues, we guarantee you get the best possible price for every trade, optimizing your returns.
Even when a direct trading pair isn't offered by a venue, the system cleverly triangulates trades using common intermediaries. Trever will facilitate the desired transaction by executing two underlying trades. It's a practical solution to meet diverse trading needs in a complex digital asset landscape.
The risk price calculation feature incorporates the historic volatility of an asset, ensuring that price quotations are reflective of past market behaviors and trends.
Stay ahead with accurate and instant price quotes. The fee-aware price quotation system pulls data from multiple sources in real-time, ensuring you always have the most up-to-date and competitive quotes for your trading needs.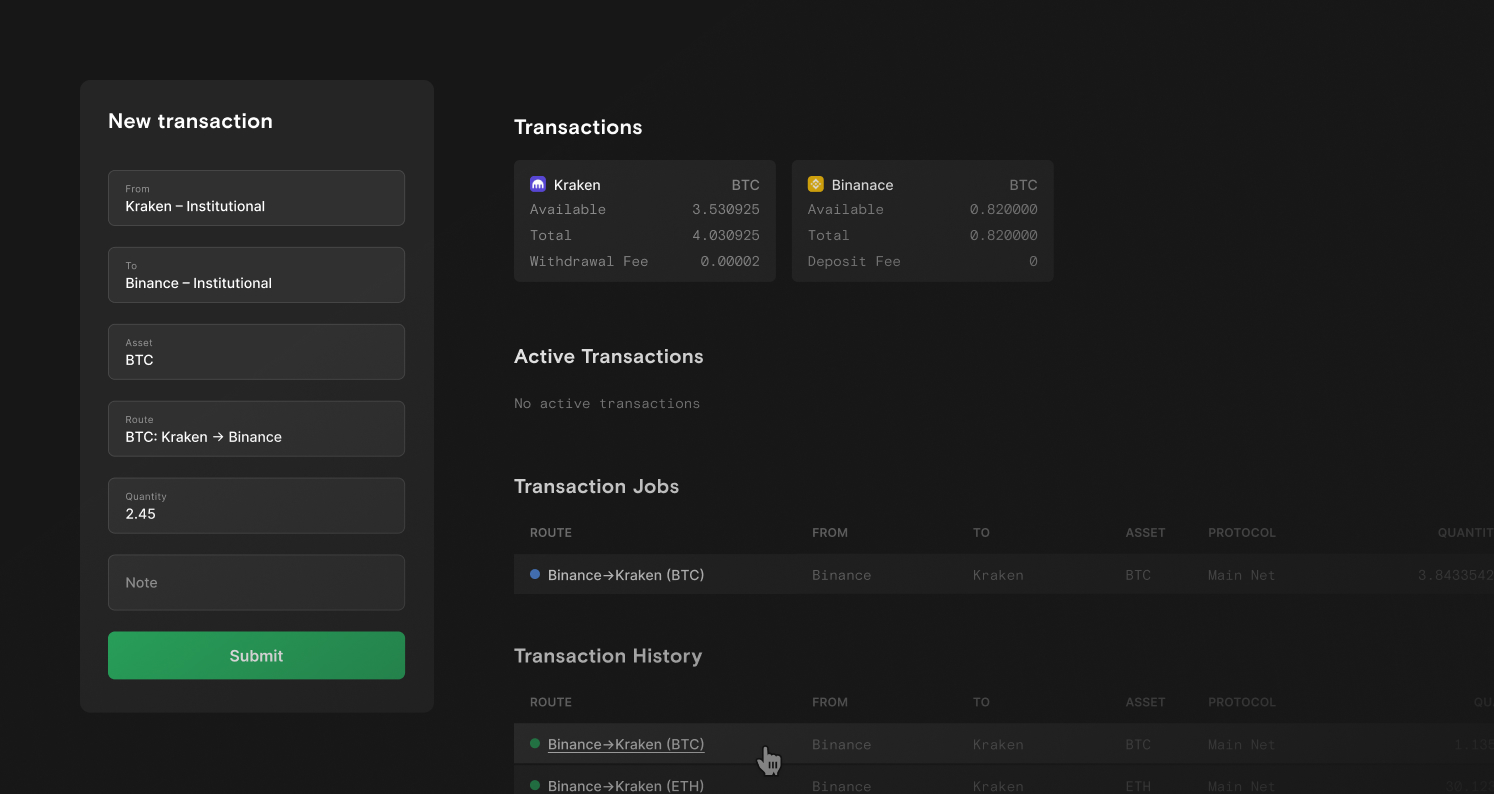 Treasury & Settlement
Transaction types:
Manual Withdrawals, Automatic Transaction Jobs, Seamless Settlement
Seamless Settlement

Experience the future of transaction settlements with the seamless settlement feature. Guaranteeing swift and error-free processing, we ensure that your assets move securely between parties with unparalleled efficiency.

Liquidity/Risk Management

The Liquidity/Risk Management feature offers tools to ensure you maintain optimal liquidity levels while safeguarding against potential market risks, allowing for uninterrupted trading and maximum profitability.

Automatic Transaction Jobs

Automation is the essence of efficiency. With automatic transaction jobs, schedule and execute recurrent or time-sensitive transactions without manual intervention, ensuring timely and accurate operations each time.

Treasury Management

Maintain an overview of your assets. The treasury management system offers comprehensive tools to oversee, manage, and optimize your institution's assets, ensuring sound financial health and strategic allocation.
Maintain a comprehensive overview of all balances on integrated venues or wallets. Not only can you continuously oversee the status of your transactions and assets, but you can also set balance limits and conditions to trigger automatic transaction jobs.
Withdraw assets with enhanced security using the route whitelisting feature. Specify approved transaction pathways and destinations, ensuring that assets are only transferred through pre-defined, trusted routes, adding an extra layer of protection against unauthorized or malicious activities.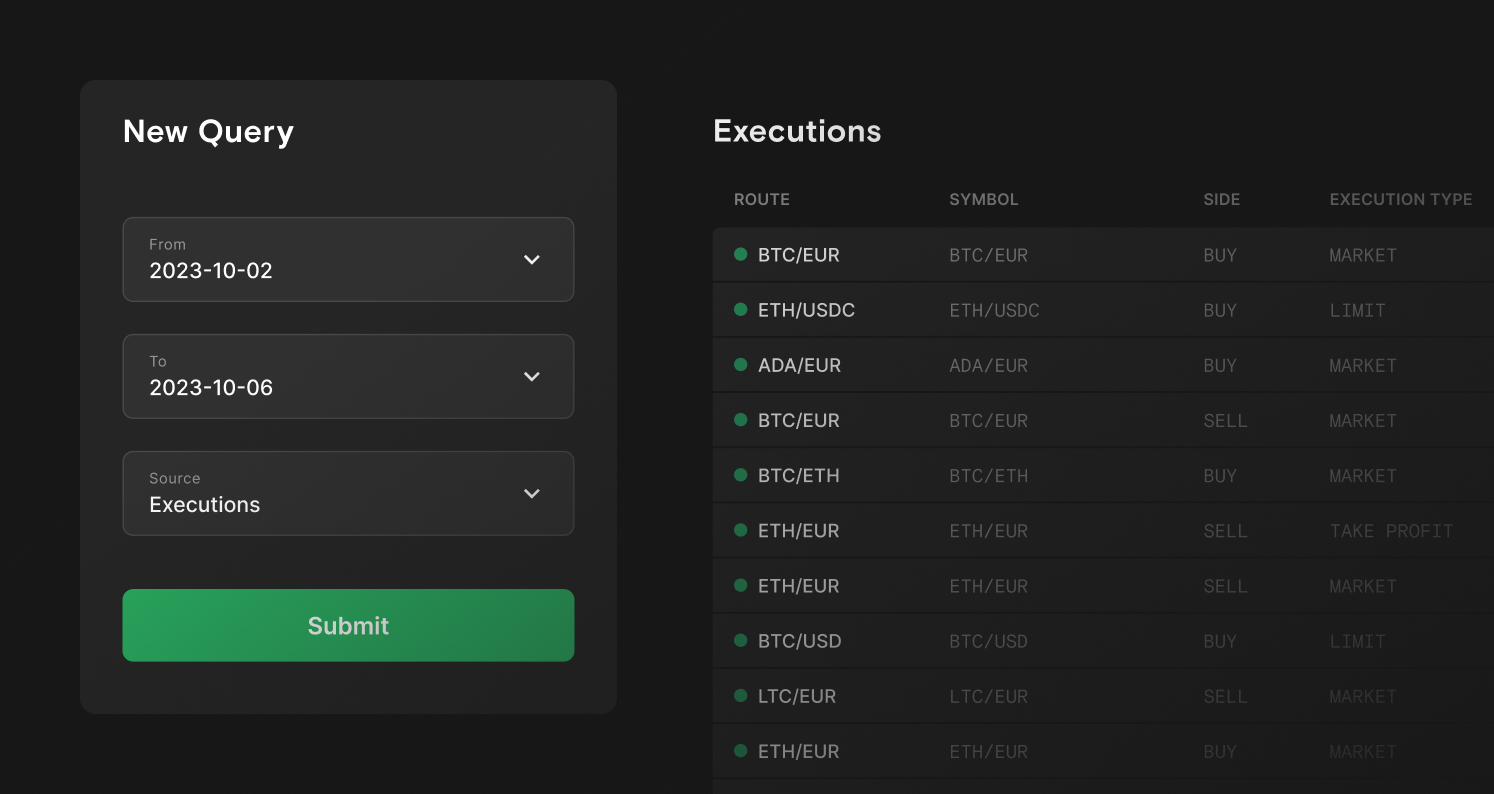 Customer Management

Add, analyze, and manage customers, preferences, and transaction histories, ensuring personalized and efficient service for every client.

Account Management

Take control of your financial accounts with precision. The account management system allows you to monitor and manage individual account balances, transaction histories, and other essential details, ensuring accurate and up-to-date records.

Bookings

Efficiency meets accuracy in the bookings feature. Automatically capture and record every transaction, ensuring that all booking data is consistently categorized, tracked, and stored without discrepancies.

Reporting

Gain clarity with comprehensive insights. The reporting tool offers detailed, customizable reports on your financial activities, providing a clear snapshot of your institution's performance, trends, and areas of improvement.
Ensure comprehensive oversight at every stage of the trading process. The system meticulously captures pre-trade, trade, and post-trade data, providing a holistic view of your transactions. Coupled with the notification system, you have the possibility to inform your middle and back office, or your customers about recent trading activity.
Ensure absolute accuracy with the reconciliation feature. By systematically comparing internal records against external data, we identify and rectify any discrepancies, guaranteeing the integrity of your financial data and transactions.
Versatility meets convenience with the data export feature. Whether you're integrating with other systems or conducting in-depth analysis, easily export your data through the API or download it in a CSV format, ensuring you have access to your data the way you need it.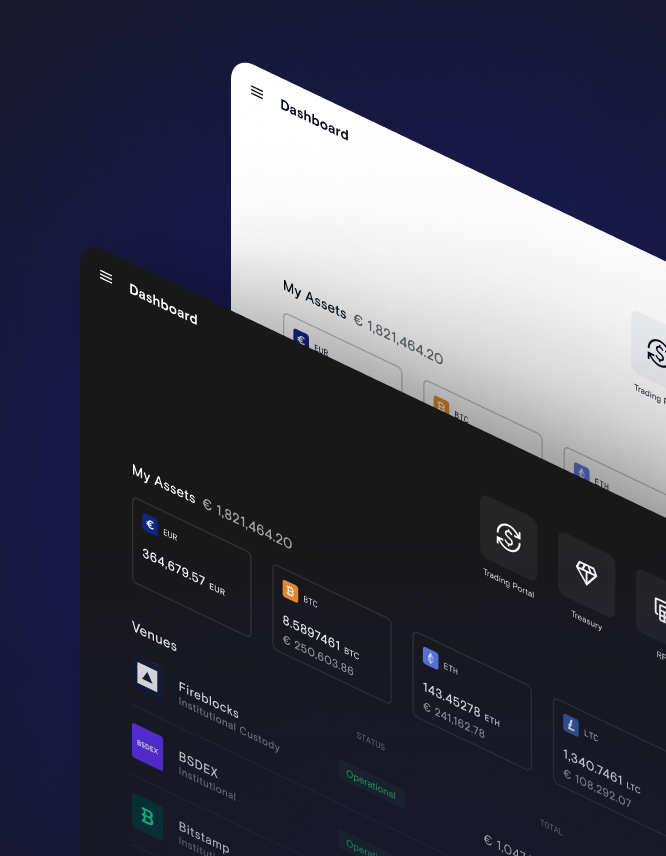 Modern Appearance & Customizaton
Dive into a platform experience designed around your preferences. Easily switch between light and dark modes to suit your viewing comfort. Set workspace-wide or individual time-zones and languages. For larger clients, segregate teams into distinct workspaces while maintaining single-user convenience, ensuring a seamless and personalized operational flow.
Prioritizing Security and Reliability
Safety first, always. Rest assured that your operations are safeguarded with state-of-the-art security measures.
24/7 availability to ensure uninterrupted operations.

Business continuity management for peace of mind.

Role-based access control to maintain integrity and confidentiality.

Regular security and feature updates.

Isolated workspaces for enhanced privacy.

No dev-outsourcing to ensure end-to-end control.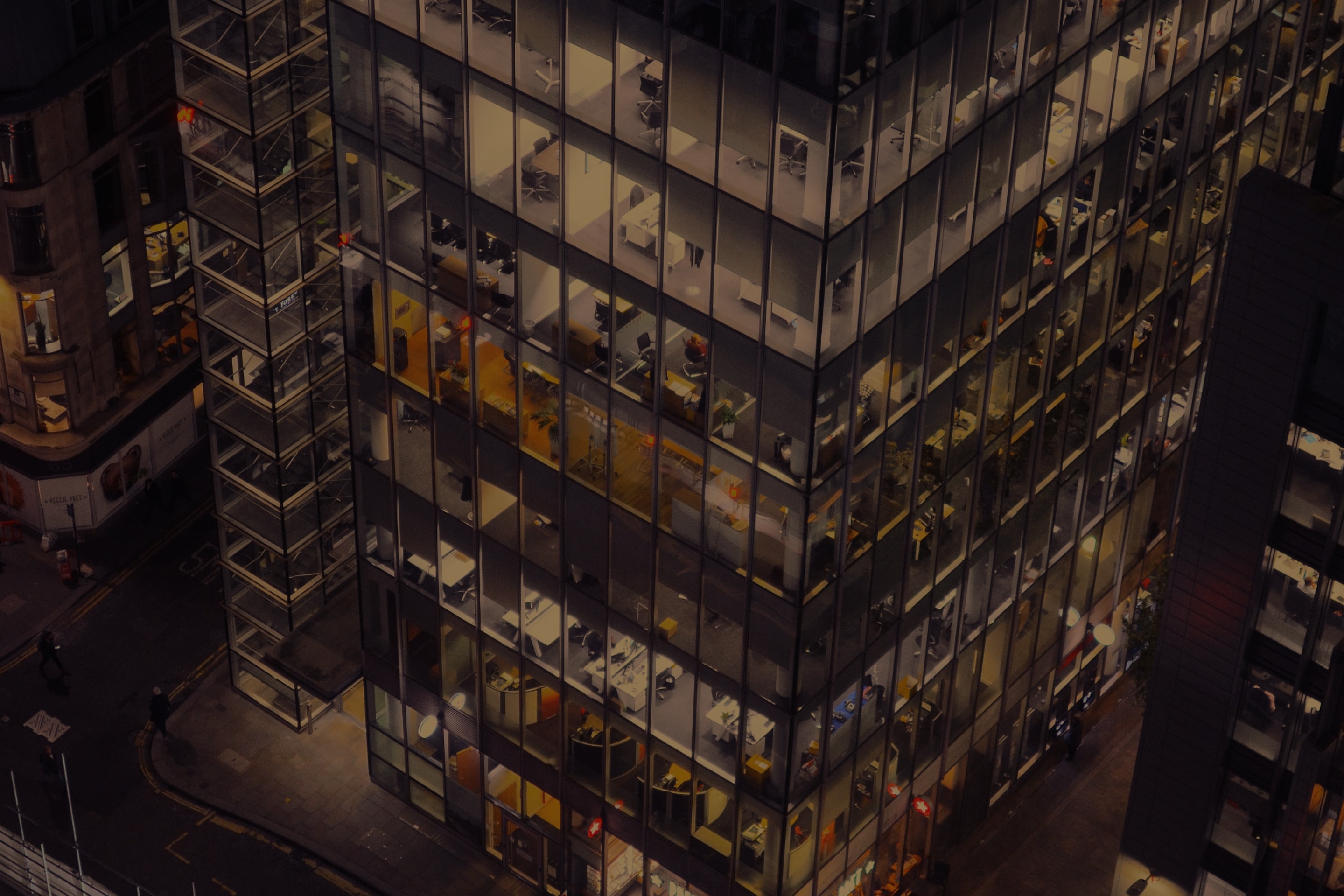 Start your Digital Asset Journey with Trever
Schedule a demo with our experts and see how Trever can transform your digital asset operations.
Contact us